Performance Modifications & Custom Automotive Fabrication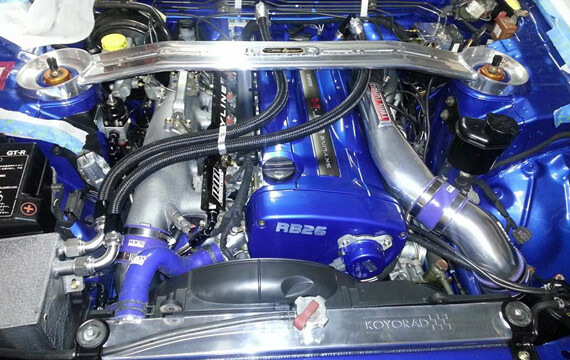 JMA Performance and General is a private workshop that specialises in mechanical maintenance, repair and performance modification. No task too small, no challenge too great. We cater for all vehicles whether it be your daily automotive, or your pride and joy!
Regular servicing is treated with the same care and diligence as any of our high performance work, as maintenance is essential to longevity and reliability. We endeavour to provide the highest quality mechanical works and restoration at unbeatable prices.
We maintain healthy contacts with parts suppliers to ensure you receive parts at discounted prices, and are more than happy to install items you supply. We firmly believe in putting only the best in your vehicle, and carry a full catalog of REDLINE engine and gear oils at great prices.
Custom metal fabrication and auto-electrical works are other speciality services we provide, contact us today for further details.
Dyno-Tuning is also available through us, ensuring peak performance and optimum fuel economy.
For the performance enthusiast, look no further - we specialise with all makes of HOLDEN, FORD and a large variety in JAPANESE PERFORMANCE VEHICLES.
All work is by prior appointment only so get in touch with John for a quote today! Be sure to check out our fully built Nissan R32 GT-R!